Frequently Asked Questions
Navigation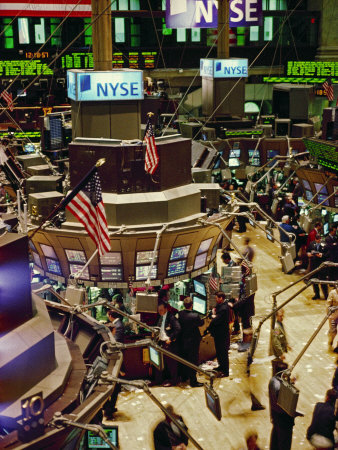 What the NYSE PR Department does not want you to know!
The New York Stock Exchange quietly moved the Program Trading goal posts a few years ago.  Not one trader in 10,000 even noticed it.   Neither did CNBC, Bloomberg, or the Wall Street Journal.  Did you notice it?  Or do you not have a clue about the great volume cover up?

Program Trading is a very secret business.   And the exchanges want to keep it that way.  And especially when program trading becomes 90% of the volume on the NYSE.  That volume is very bad for the PR Department obviously. 
So by bending the rules in accounting and moving the goal posts on the floor, a field goal is only 1.50 points now.  And a touchdown is only 3 points.   The extra point after a touchdown has been eliminated.   In baseball a home run now, is only a double.   But still called it a home run, not a double.   Pretty cool huh?
Each week the NYSE sends out their press release to the media, and each week the media prints all of the information about program trading.  The information is true.   But based on what?   The very best Program Trading Desk know exactly.   Therefore, you have to know it too.
If you are unware of this very secret move by the NYSE and do not have a clue what we are talking about, then you should definitely contact us for more information.    We will send you some private links about program trading and the NYSE. 
Related entries:
To print this FAQ click here