Frequently Asked Questions
Navigation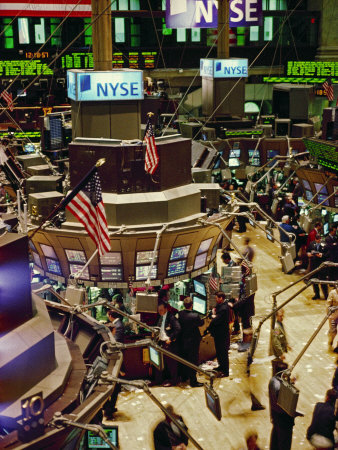 What does the New York Stock Exchange say.
The NYSE says that any time a member firm executes a trade in 15 or more stocks at the same time, and that are worth more than a million dollars, that this "simultaneous trade" is to be defined as a program trade.  
And the NYSE member firm that did that simultaneous trade must report that trade to the exchange.  That is the way that the NYSE knows that program trading is over 60% of the volume almost every day, and on some days runs a lot more. 
The NYSE reports program trading volume every week.   But the NYSE PR Deparment fudges on that volume by counting both sides of every trade.   And that cuts their reported program trading volume in half.   So when the NYSE reports program trading volume at 30%, it is actually at 60% 
After all, when program trading hit 92% of the total volume in 2012,  the NYSE had a huge public relations problem.  Thus by counting every stock trade twice, they put a more positive spin on things at only 46% instead of the true 92%.
And get this!  Not one journalist at CNBC, Bloomberg, or the Wall Street Journal has ever questioned it!
Program Trading Desks know the real volume.   So should you.  
Related entries:
To print this FAQ click here